I am a big fan of one pot meals, those dinners that have great flavors all cooking together to make the outcome extra delicious. When I lived with roommates and cooked just for myself, I regularly made one meal that I would eat for days, a big pot of protein, grains, and veggies. Cooking for a lacrosse player or anyone with a healthy appetite requires the same outlook - a hearty, flavorful meal made up of all your favorite food groups. This is why I'm newly in love with arroz con pollo, or chicken and rice. It's a simple and easy one pot meal, but it gives your taste buds a kick and tastes unique and exotic.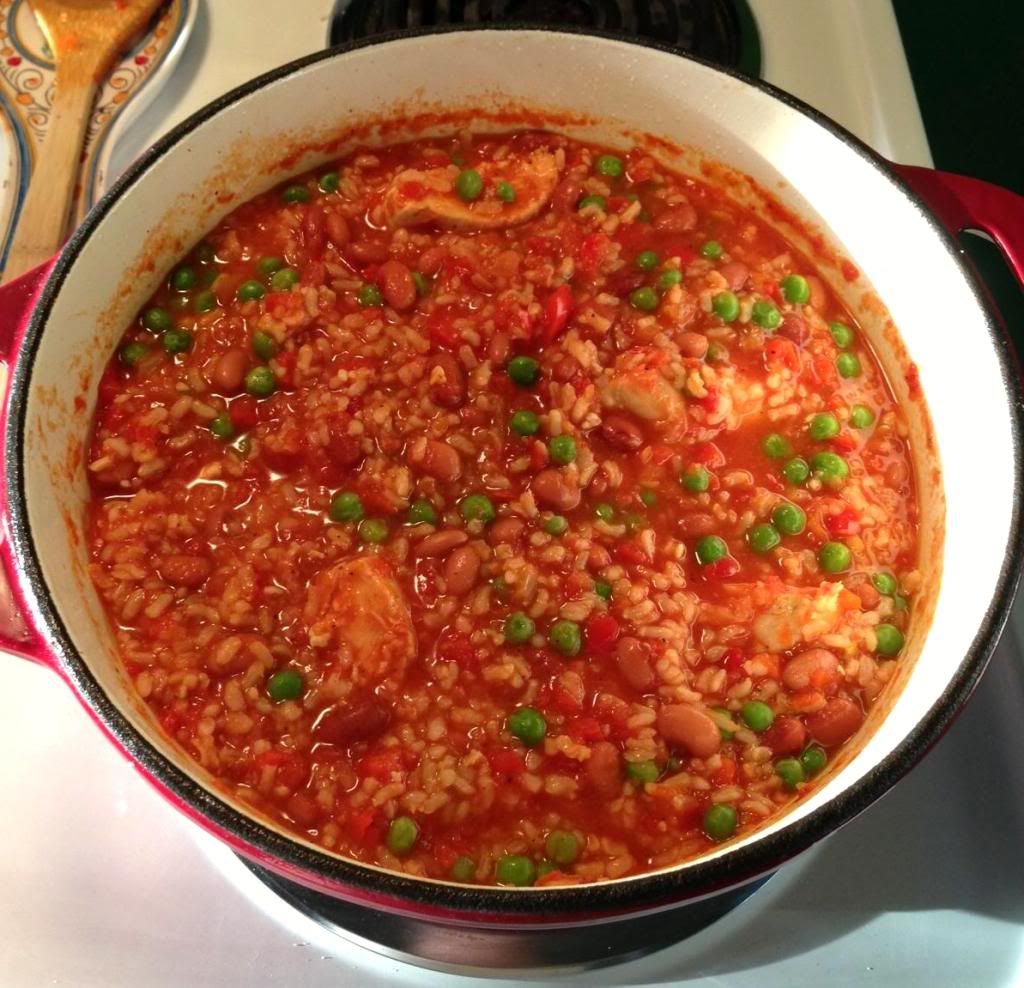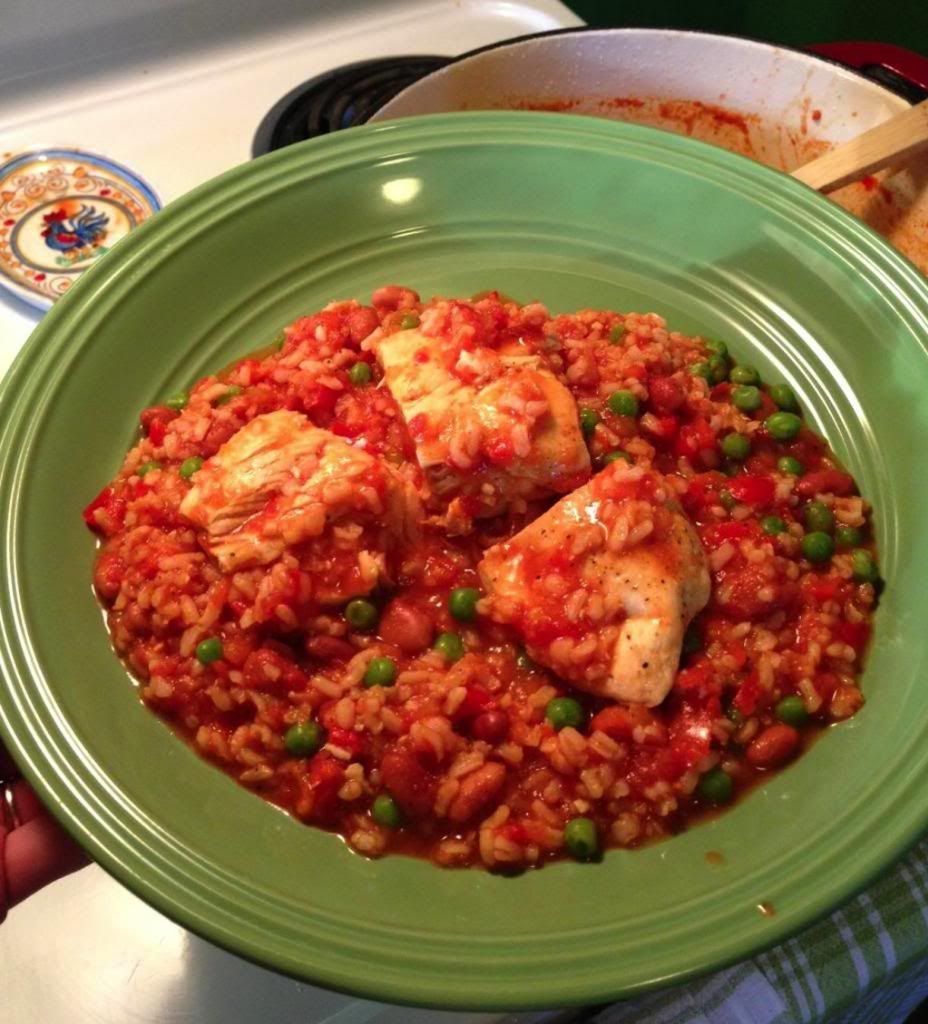 Recipe, adapted from Women's Health
:
(Makes 5 servings)
2 pounds boneless, skinless chicken breasts (about 4 large breasts)
2 red bell peppers, minced
1 small yellow onion, minced
2 cloves garlic, minced
14 ounce can whole tomatoes with sauce
1 1/2 cups brown rice
2 cups low sodium chicken broth
1/8 teaspoon paprika
1 bay leaf
1 can low sodium pinto beans, drained
1 cup frozen peas
2 tablespoons olive oil
Frank's Red Hot sauce to taste (about 3 tablespoons)
Salt and pepper to taste
Heat olive oil in a Dutch oven or large, heavy pot over medium heat. Season chicken breasts with salt and pepper and cook for 3 minutes on each side. Set aside.
Empty tomatoes into a large bowl and puree until chunky with inversion blender, or puree in a blender or food processor. Set aside
Add bell pepper, onion, and garlic to your Dutch oven and cook until softened. Add rice and cook one minute. Add chicken broth, tomatoes, paprika, and bay leaf. Season to taste with salt and pepper.
Bring to a boil and then reduce heat to low. Cover pot and simmer for 30 minutes.
Cut chicken into smaller pieces (3 or 4 pieces per breast). Return to pot and cover chicken with rice mixture. Cover and simmer for 15 minutes.
Add pinto beans, frozen peas, and hot sauce. Stir to mix everything together and continue cooking for 10 minutes or until chicken and rice are cooked and mixture has thickened slightly.
Remove bay leaf before serving.